The meeting of Vetreria Resanese with Paolo Balzanelli,
architect and founder of the studio 'Arkispazio' in Milano, gives rise line of solid glass "architectural" blocks that have been created specifically with designers in mind.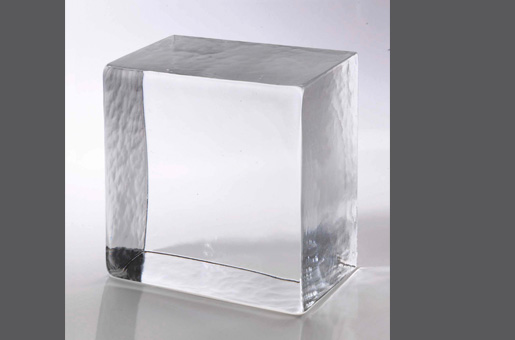 They represent a new 'vocabulary' that can be dipped into to create external counter walls, internal partitions and panels full of suggestion, transparency and offering unlimited compositional possibilities.
Blocks and complementing options: the range, in constant evolution, includes different shapes and finishes that introduce into different spaces the ever changing and suggestive element of light refracted by solid glass.